---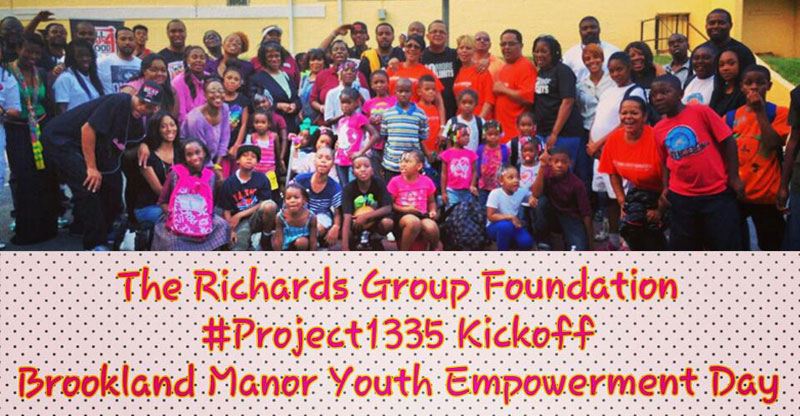 Project 1335 is a youth empowerment effort that partners with neighborhood and business leaders to educate and inspire youth in the areas of entrepreneurship, academic achievement and self improvement by providing mentoring, workshops, community initiatives and enrichment events. The ultimate goal is to empower young people to see beyond their circumstances.

Project 1335 meets each Monday at the Brookland Manor Community Center. During the sessions, Mr. Richards and a group of successful entrepreneurs work closely with youth to help them develop their visions, set goals, create plans to tackle both short and long-term goals, while providing them with mentorship and mindset development to help the youth become more confident, believe in themselves and understand that they can achieve anything they set their minds to. Project 1335 helps youth identify their passions and interests, while showing them that these current interests can become fruitful careers and lead to enjoyable lives. We help them believe that their current circumstances are only the beginning of their lives. 

Contact Project1335Enrichment@gmail.com for more information.
Stan Richards is the President of The Richards Group Foundation, entrepreneur and author of From the Bus to the Bentley: No More Limits. On August 10, 2013 he was awarded the Steve Harvey Neighborhood Award for Best Community Leader at MGM Grand in Las Vegas, Nevada. Richards received funds from Ford Motors to re-invest in The Foundation and his "neighborhood." As part of its ongoing outreach efforts, the Richards Group Foundation has created a program in the Brentwood/Brookland Manor Neighborhood where Stan Richards was raised called Project 1335 (named after his childhood building number). 
---
Project 1335 Kick-Off
---
---